Natural Beauty by RC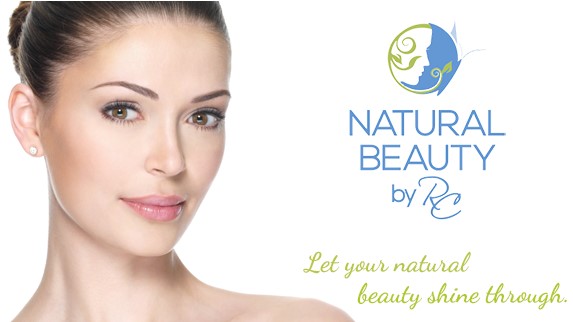 Along with premier skincare services and techniques, we are proud to offer our own line of high performance custom skincare products, available in-clinic for purchase. These medical-grade skincare products have been specifically developed and tailored to deliver great results using more natural, plant-based ingredients especially for people with sensitive, easily irritated skin.
All our offerings are physician-grade skin care products that benefit your skin even more by pairing with your procedure for optimal long-term results. With performance-specific ingredients of impeccable quality, our medical-grade facial products are non-allergenic and non-irritating – which make them perfect to use for overall skin sensitivities, post-laser and recovery from nonsurgical procedures!
Cleansers
Working to provide a refreshing beginning to your skincare regimen, these products are water-soluble to allow total rinsing. Using them will leave your skin moist, comfortable and clean.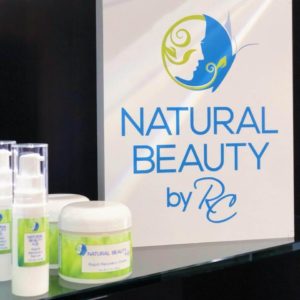 Pore-Clearing Gel Wash: Extra-strength formula that dissolves oil leaving skin feel ultra-clean and comfortable-not tight, dry or rough. Also smells fabulous using natural, pore-purifying essential oils like peppermint and eucalyptus to balance skin!
Moisture Protecting Cleanser: Rich in natural oils, such as jojoba and green tea, this skin-softening creamy cleanser removes makeup and impurities easily while leaving the skin moist and smooth.
Ultra-Gentle Cream Cleanser: This water-rinseable light creamy cleanser is another gentle option for sensitive skin, removing makeup and impurities without disturbing the skins' protective barrier.
Moisturizers & Repair
Working to repair, rehydrate, smooth and soothe skin, these moisturizing products come in options including light or luxurious creams and lotions that reach beyond regular moisturizing.
Moisturizing Cream For Extremely Dry Skin: Provides daily protection from premature aging due to dryness. This luscious, light feeling cream rehydrates parched skin cells, smooths surface lines and minimizes crepiness within seconds.
Moisturizing Cream For Normal Skin: This lightweight, quickly absorbing cream delivers a cushioning layer of moisture while balancing between skins' dry to oily nature. Infused with 3 moisturizing Vitamins (A, E, and C) for long-lasting free radical defense.
Hydrating Lotion For Oily-Normal Skin: Light, skin-softening oil-free lotion sends moisture into the skin without clogging pores or creating an oily shine.
Rapid Recovery Serum: This revolutionary serum is for all skin types. By helping to repair the skin-lipid barrier; it revives and relieves dry, irritated and sensitive skin by helping to repair the skin-lipid barrier that are due to conditions such as rosacea, allergies, post-resurfacing and laser-treated skin.
Rapid Recovery Cream: This extra-strength, luxuriously rich cream instantly calms sensitive, extremely parched and dry skin while reviving its natural protective barrier.
Exfoliators
Smoothing, refining and revitalizing the surface of the skin with specialized enzymes, beads and acids, our exfoliating products polish every skin type to optimize skincare treatments.
Daily Exfoliating Serum: Limit signs of aging with this extra-strength refinishing serum. Helps to lift away discolorations, minimize pore size and reveal fresh skin.
Gentle Exfoliation Scrub: With gentle micrograins mixed with moisturizing cleansing cream, this scrub exfoliator buffs fine lines and minimizes pore size to slow the signs of aging on the skin.
Specialty Products: PowerPlexes & Activators
Using cell-targeted activation, energizing and repair technologies, these revolutionary solutions provide instant, noticeable results for every skin type. Formulated with high-potency ingredients like antioxidants, peptides, lipids and plant extracts, these solutions work to achieve personalized skin fitness.
Cell Youth Activator: Perfect for young or aging skin, this product works in 14 ways to activate youthful properties, minimize the look of lines, wrinkles, redness, puffiness and sun damage. This could function as your one-stop skin multi-tasker!
Daily Skin Clearing Serum: Made for treating mild to moderate acne, this product works deep to clear skin blemishes and minimize oiliness all while hydrating and soothing troubled skin.
Recovery Relief Serum: This serum is intended for individuals who struggle with red, irritated skin, rosacea and similar sensitivities and conditions. This blend calms redness, cools and soothes the skin as it reduces irritation and helps to prevent future flare-ups with daily usage.
Imperfection Clearing Serum: Utilizing beta-glucan, this specialized formula rids your skin of imperfections (not necessarily related to acne) in the span of a few weeks.
Antioxidant Defense Serum: With multiple antioxidants, this super-charged serum inhibits free radicals that cause dryness, age spots, irritation and inflammation. Made for all skin types it also reduces redness, infuses hydration and encourages skin radiance.
New Anti-Aging Line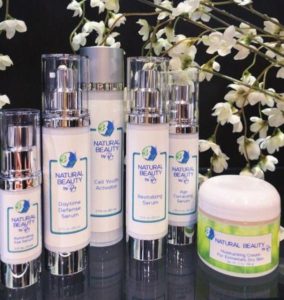 Working to fortify, smooth, protect and revitalize skin for a sculpted, supple look, our Anti-Aging medical-grade facial products both reduce aging effects and prevent further skin damage.
Illuminating Eye Serum: Working to sculpt, lift and firm contours around the eye areas, this formula also minimizes fine lines, dark shadows, puffiness and the aging effects of high-energy light exposure.
Daytime Defense Serum:This silky, lightweight serum-moisturizer is ideal for all skin types as it restores radiance, tone and clarity to dull and tired complexions. It also rebuilds firmness, elasticity and repairs signs of aging.
Evening Repair Serum: With special age-resistant technology, this serum-moisturizer works best in the evening to smooth, firm and fortify skin for a re-energized complexion.
Revitalizing Serum: This treatment moisturizer is right and luxurious as it encourages resilience, volume, firmness and suppleness in skin, restoring it to a youthful state. Best for dry to very dry skin types.
Age Correcting Serum: Enhancing elasticity, tightness and luminosity, this multi-acting restoring serum uses synergistic technologies to also illuminate, revitalize, smooth fine lines and prevent deeper lines from forming on the skin.
Masks & Detoxifiers
Formulated to cleanse, smooth, hydrate, nourish and revitalize, these refreshing products leave skin looking and feeling fresher than ever.
Pore and Imperfection Clearing Mask: With a blend of witch hazel, sulfur and zinc oxide, this treatment minimizes oiliness, relieves acne irritation and congestion, clears pores and purifies troubled skin. Also great for "spot" treatment of acne if used overnight.
Mud and Charcoal Mask: Mud and charcoal are used to detoxify pores, eliminate impurities and clear pollutants. In addition, natural sugars and other ingredients restore moisture and nutrients, leaving all skin tones feeling soft, smooth and clarified.
Natural Beauty by RC – Medical Grade Skincare Products at Rejuvenation Clinic of Sauk Prairie
Offering non-surgical skin rejuvenation and prescription-grade skincare products to help you achieve your freshest, most youthful complexion, we are proud to serve people throughout the Madison, WI and surxxrounding areas, and are here for all your skincare needs. Contact us for a free, personalized consultation today!