Kybella® Double Chin Treatment
Are you tired of having more than one chin? Would you love to have a more sculpted jawline but aren't interested in surgery? Kybella® injection treatments at Rejuvenation Clinic of Sauk Prairie might be what you're looking for!
Shrinking or eliminating that stubborn double chin can be frustrating. Weight loss, face and neck exercises, and skin care products tend to not create the noticeable changes. No matter how hard you try, that heavy neck won't go away. Up until recently, the only option to correct this area was surgery, with procedures such as liposuction and neck lifting requiring a much bigger commitment. Kybella®, a minimally-invasive series of injections may offer an alternative to surgery.

What Is Kybella
®

?

Kybella® is the first and only FDA-approved injection for both men and women to permanently destroy fat cells under the chin. Kybella® is a man-made solution consisting of deoxycholic acid. In the human body, this acid is naturally-occurring and it's purpose is to break down and absorb the fat that we eat. Researchers isolated and studied this chemical as a natural way to aesthetically dissolve unwanted fat cells.

Around the age of 15, we've typically developed the amount of fat cells that will be stored in our body for life. As we age, if we gain weight, the predetermined amount of fat cells will just get bigger in size but not more in number. Alternatively, if a person loses weight, the fat cells are simply shrinking or getting smaller. As many of us have experienced, it doesn't take much weight gain for our plump areas to return. This is important because many previous fat-reducing non-surgical treatments only worked to shrink the fat cells while Kybella® destroys and eliminates them.

Before Kybella®, the only way to get rid of these stubborn fat cells was liposuction. While liposuction permanently removes fat cells from the body, it's considered surgery so the risks, cost and recovery time can be significantly different. Kybella® offers an alternative option.

Causes of a Double Chin
Double chins don't appear overnight. They develop over time in certain ways:
Aging: Aging skin creates changes in the connective tissue, reducing the skin's strength and elasticity. This leads stretching and misposition of the skin in the face and neck.
Genetics: You can love your family, but not the DNA they pass down to you! There is a genetic predisposition for a double chin similar to many other genetic factors that can be inherited.
Posture: Your posture matters, and the more you slouch, the less you use the muscles in your neck to help support your head which can lead to an emphasis on the double chin area.
Rapid weight loss: Rapid loss of weight may be due to a lifestyle change such as calorie restriction or aerobic exercise, or because of a health-related condition. Either way, rapid weight loss can contribute to the development of a double chin.
Excess weight gain: As mentioned before, fat cells get plumper with weight gain which affects all areas that your body stores fat, including your under-chin area.
What Are the Benefits of Kybella
®

?

A recent survey found that 67 percent of participants are bothered by their chin's appearance, and 56 percent of women and even a larger proportion of men than ever before are unhappy with their overall looks. In fact, between 2000 and 2015, there was a 69 percent increase in men's cosmetic surgeries.

Concerns about body image can affect anyone of any age, of any gender and of any body type. While the abdomen, buttocks, arms and legs typically cause the most frustration, sometimes it is our facial appearance that causes the most concern, as people see your face first. You want your outer appearance to better reflect your internal image, so that first impression is important to many people.
Other than the visual improvements to your profile and "selfie" face, there are several other benefits to choosing a Kybella® treatment at Rejuvenation Clinic of Sauk Prairie:
It's regulated and safe: Kybella

® is

the first and only injectable double-chin treatment approved by the FDA.
It's non-surgical: Treatments are performed in the office with no restrictions afterward.
Noticeable improvement: After 6 treatments, 87% of people saw changes. Results may vary, although many patients see improvements.
No anesthesia: Your clinician might use a topical numbing cream to quell any discomfort, but you'll be fully awake.
Side effects: Side effects are typical for treatment that use injections such as bruising, swelling and tenderness but these fade within a week or two. In contrast, surgery leaves permanent scarring.

Kybella
®

Versus CoolSculpting

®

Rejuvenation Clinic of Sauk Prairie also offers another non-surgical double chin treatment with CoolSculpting®, a device that destroys fat cells by freezing them. There can be a variety of rationales in choosing one over the other. Factors such as a narrow jaw or cold intolerance might be a reason we choose Kybella over CoolSculpting. Alternately, needle-phobia or allergy to deoxycholic acid might help us determine that CoolSculpting is preferred.

Kybella® and CoolSculpting® both provide a reduction of fat cells that can be targeted to the chin area. The most important factor when choosing the right treatment is to choose the right clinic where the providers listen to your concerns and provide an effective, customized plan made especially for you.
Does Kybella
®

Work? Is It Safe?

Kybella® received FDA approval in April 2015 making it the first and only injectable treatment for submental fat. Prior to approval, Kybella® was the focus of over 20 clinical studies that included a total of 2600 patients. The overall side effect profile was well-characterized and typically short-lived consisting of issues related to injections.

Effectiveness, as well as safety, was analyzed in clinical studies. In one Phase III study, nearly 70 percent of subjects who received Kybella® injections experienced "greater than or equal to one-grade improvement" compared to 20 percent of those treated with a placebo.

Almost 80 percent of people treated with Kybella® injections reported feeling satisfied with the appearance of their chin and face. Clinical trial subjects also stated they had better self-perception, felt happier and were less self-conscious about their neck.
Administered by our trained clinicians, Kybella® is composed of naturally occurring chemicals. You can also view before and after pictures, to help give you an idea of results which can vary by individual.
Is Kybella
®

Right For You?

There are a variety of procedures available to help remove unwanted fat, especially in the notable areas that are difficult to eliminate no matter how hard you try. Kybella® treatments might not be for everyone, so be sure to discuss whether or not they are right for you with your clinician. You might be an ideal candidate if:
You want to avoid surgery and anesthesia. You are looking for a change, and might not want to undergo a surgical procedure.
You've tried exercising and dieting. Even if they've worked on other areas of your body, those options don't always help reduce targeted areas like your neck.
Only you and your trained clinician can determine if you are an ideal candidate for Kybella® treatments. Please schedule a free consultation with us to determine if Kybella® is right for you.
What Will My Consultation Be Like?
Using a comprehensive approach, your clinician will work with you to make well-informed decisions that will help you set realistic goals for your treatment.
During your free consultation at Rejuvenation Clinic of Sauk Prairie, we assess the chin/neck area carefully to determine if you are a good candidate for Kybella® treatments. We "grade" the double chin into 1 of 2 general categories — Grade I (small to moderate) or Grade II (moderate to large) fat pad. The larger the fat pad, the more injections that are needed to get the best results.

Because body and skin types vary, we will develop an individualized treatment based on your body's needs.
Again, it is important to set realistic goals. As with any cosmetic procedure, Kybella® is not a guarantee of "perfection." Don't be persuaded by others who do not have the proper training or expertise to provide you with a legitimate and credible review. Speaking with a trained professional to discuss what is realistic for your body type is the best method to address your concerns and consider your options.
If you are unsure about whether or not Kybella® treatments are right for you, we encourage you to consult with us so we can best determine your needs and answer your questions — whether they be before, during or after treatment.
How Long Will the Treatments Take? What Will They Feel Like?
Actual treatments take 10-15 minutes and consist of small, simple injections administered by a trained clinician that are well-tolerated by most people. Ice packs are used to prevent swelling and relieve discomfort. After injections, most people describe numbness and/or fullness sensations but most are able to go back to regular activities immediately.
The side effects should subside more and more with each passing day. In fact, most patients often feel less side effects with each subsequent procedure. Kybella® treatments don't take long. It's even possible to schedule them over your lunch break or between errands.

How Many Kybella
®

Treatments Will I Need?

Since everyone's chin structure and skin type vary, it's best to consult with a clinician to determine how many treatments you will need based on how much submental fat you have and your personal treatment goals.

We can also determine how many injections and sessions you'll need in order to achieve your desired results. Clients can receive up to 50 injections in a single treatment. Kybella® requires at least 2-3 sessions, spaced no less than one month apart for best results. In clinical trials, up to 6 sessions were needed in some cases.
How Long Does Kybella
®

Take to Work? What Results Will I See? How Long Does Kybella

®

Last?

You might see Kybella®'s results after 1 treatment, but typically two to four Kybella® treatments produce the most visible improvements. Although individual results will vary, clinical studies found that 79 percent of participants were happy with their results three months after their last injections.

Even more exciting is that the results are longer lasting for most patients. Kybella® breaks down and removes a percentage of fat cells from the submental area. Once those cells are gone, they are likely gone permanently. Mainly in cases of extreme weight gain would the fullness potentially return for some patients. After desired results are attained, re-treatment with Kybella® most likely won't be necessary.
What Are the Side Effects of Kybella
®

?

With any cosmetic procedure comes the possibility of side effects. Our trained clinicians will educate you about the potential side effects of Kybella® to help you make an informed decision about your treatment options.

The most commonly reported side effects include swelling, numbness, bruising and redness. These side effects usually subside within a few days but can last a few weeks. Kybella® may cause rare but serious side effects, including trouble swallowing and nerve injury in the jaw that can cause facial muscle weakness. To safeguard against potential complications, we make sure you are a good candidate by carefully reviewing your medical history, performing a thorough exam and answering all of your questions prior to treatment with Kybella®.

Kybella
®

FAQ and Review

With any cosmetic procedure comes the possibility of side effects. Our trained clinicians will educate you about the potential side effects of Kybella® to help you make an informed decision about your treatment options.
1. How Much Can I Expect to Pay for My Treatments?
During your consultation, we will assess the amount and frequency of treatments. Then we will develop a payment plan that is mindful of your budget.
2. Who Should NOT Use Kybella
®

?

You should not use Kybella® if you fall into one of the following categories:
People with excessive skin laxity
A current or prior history of dysphagia
Coagulation abnormalities or who are currently being treated with antiplatelet or anticoagulant therapy
Had prior surgical or aesthetic procedures in the submental area
People with excess fat or loose skin

3. Are There Other Areas of My Body Where I Can Use Kybella
®

?

Kybella® should not be injected into other parts of the body. More testing is necessary before it would be approved for other areas.
4. Are There Any Known Drug Interactions?
There are no known drug interactions.
5. When Was Kybella
®

Approved by the FDA?

Kybella® was approved on April 29, 2015.
6. Do Men and Women Experience Similar Results?
Kybella®'s results were similar in both men and women.
7. Is Kybella
®

Guaranteed to Work?

While most patients see improvements, there is no guarantee that Kybella® will work for everyone. Because no cosmetic procedure is guaranteed, it's important to speak with your clinician to decide if Kybella® is the right treatment option for you.
Consider Rejuvenation Clinic of Sauk Prairie in Madison, WI for Kybella
®

Treatments

When you're not happy with your appearance, no matter the reason, it can definitely have an effect on how you feel about yourself and your overall self-esteem. If you are bothered by submental fullness or double chin, you're not alone.

We are thrilled to offer Kybella® treatments that are non-invasive, safe and more effective than most other options on the market.

Contact us today to schedule a free consultation to determine if Kybella® is right for you.

See additional Kybella® Before and After Results photos here.

For additional safety information on Kybella®, click here.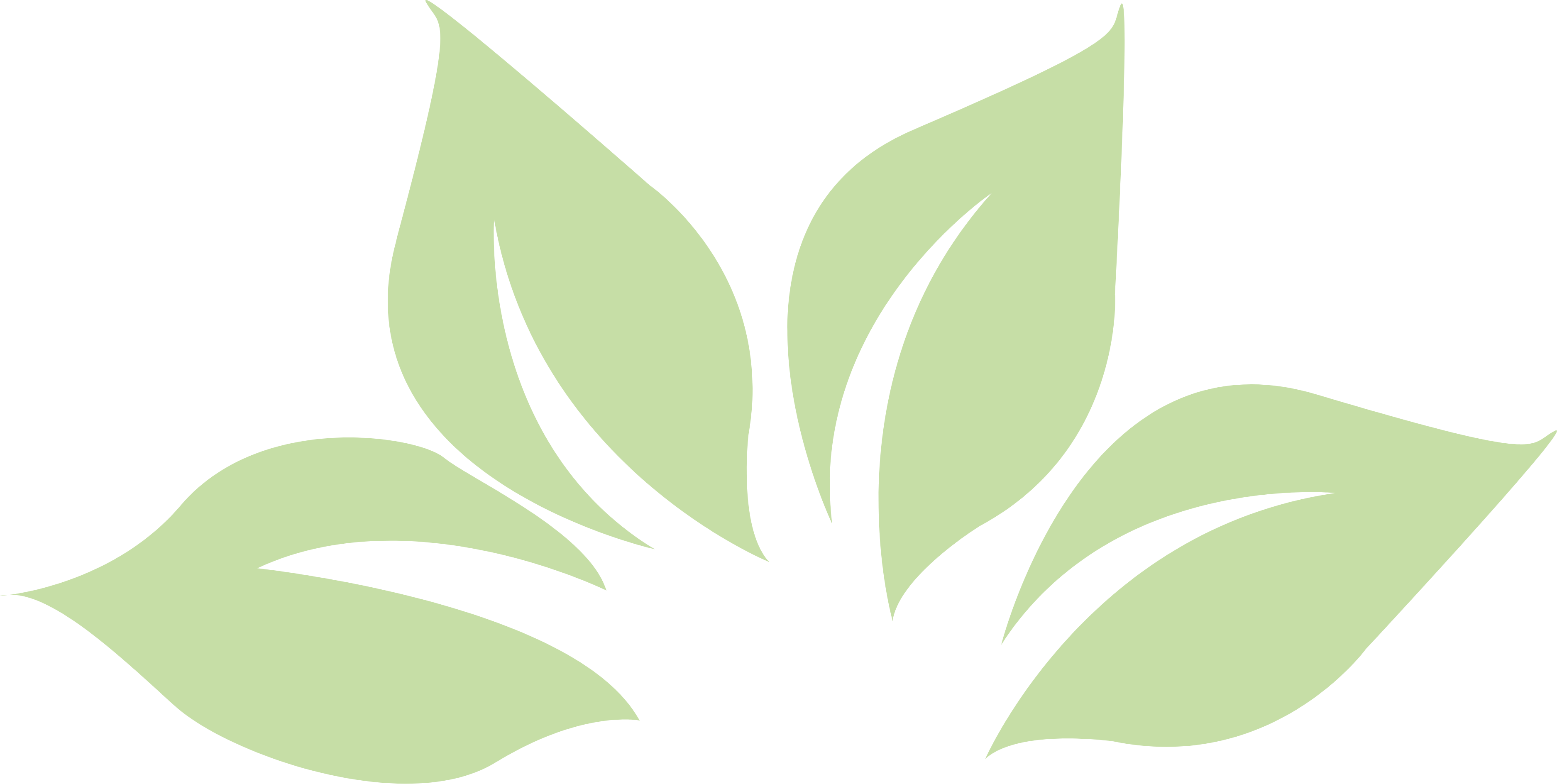 "I truly appreciate the relationship I have with the staff at RC. I genuinely trust and value the opinions, evaluations, and recommendations of Michelle and Angie! It is very comforting to have that level of confidence and trust. The entire staff is always so thoughtful, kind, and friendly!Thank you!"
- January 13th, 2020