Get the best of both worlds — the depth of full-field laser resurfacing with much less downtime and discomfort. Sciton's ProFractional™ laser treatment is a quick, long-lasting laser procedure that can help skin conditions such as acne scarring, stubborn pigmentation, wrinkles and improve the overall look of your skin.
When treated by experienced clinicians at Rejuvenation Clinic of Sauk Prairie, ProFractional™ can be an important step in your journey to healthy skin. Learn how we can give your skin a make-over with ProFractional™ laser treatments.
What Is ProFractional

™

Laser Resurfacing? 
ProFractional™ resurfacing is an advanced laser treatment that could be compared to medical microneedling but has many more capabilities. Think of the Profractional™ laser as treating a "fraction" of the skin similar to aerating your lawn in the spring. This advanced laser procedure improves your skin's appearance and addresses common concerns such as scars, wrinkles and stretch marks. We customize each treatment based on your skin condition and desired outcomes.
While full-field laser resurfacing or deep laser peel removes the entire surface area of a treatment site, the ProFractional™ laser treatment ablates only narrow-diameter channels, penetrating deep into the skin. Because it covers only a fraction of the total treatment area, the surrounding tissue experiences very little heat damage which evokes much quicker healing time. The laser treatment encourages new collagen production and uses your skin's natural regeneration ability to help produce results for all skin types.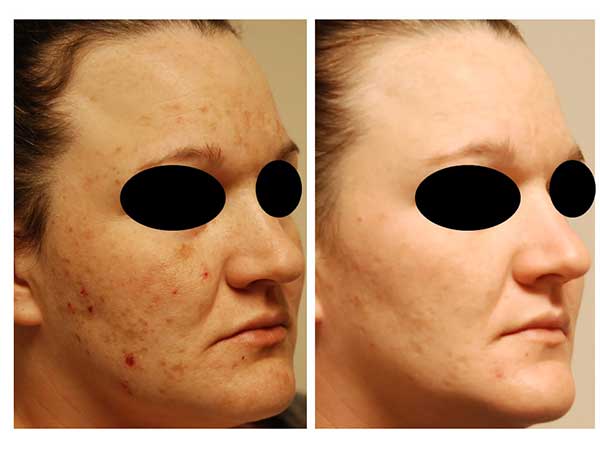 What Are the Benefits of ProFractional

™

? 
ProFractional™ therapy offers a variety of benefits for those who wish to improve the look and feel of their skin:
High safety margin: Due to its low thermal damage, ProFractional

™

is considered one of the safest laser resurfacing treatments available.
Improves the overall appearance of skin: New collagen and tissue production plump your skin and provide a firmer, smoother appearance.
Can address a variety of skin concerns: Because the treatment promotes your skin's natural healing response, ProFractional

™

can provide deep healing for a variety of skin issues, including wrinkles, fine lines, stubborn pigmentation, scars, burns, stretch marks, acne and other skin imperfections.
Short downtime: The ProFractional

™

technique allows your skin to heal quickly while improving your overall complexion.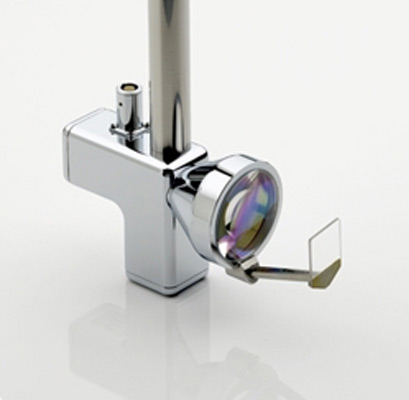 How Does ProFractional

™

Work? 
ProFractional™'s advanced technology includes a tiny laser beam that makes thousands of microscopic fractional channels into the skin. Because of its ability to pinpoint treatment, only a fraction of your skin gets directly treated with the laser tool — this leaves the surrounding tissue intact.
The untreated skin stimulates your body's wound healing response to provide effective results. Most patients experience renewed skin that's firmer, plumper and smoother with just one treatment.
What Does the ProFractional

™

Procedure Entail? 
About 30 minutes before the treatment, a thin layer of topical numbing gel is applied to ensure minimal discomfort. During the procedure, your eyes will be covered with protective goggles and you will feel cool air to assist with comfort. Once laser energy is applied, you'll hear a rapid series of snapping sounds and feel some pressure from the handpiece. The clinician is able to treat over large areas such as the entire face or just focus on problematic areas. The entire treatment is complete within 20 minutes or less but we have you stay with us for a short time to apply cool towels and listen to your aftercare instructions. We try to make this after-treatment recovery process as pleasant as possible. When we're sure you are "good to go", you're able to drive home on your own accord.
Is It Safe? 
ProFractional™ therapy is considered highly safe, no matter your skin color or tone.
Is It Painful? 
ProFractional™ laser resurfacing is regarded as one of the more comfortable deep laser skin treatments available. We provide our patients with a topical numbing cream before the treatment and use a Zimmer cool air device that keeps the skin  comfortable during treatment.
Most people describe the laser energy as feeling like hot pinpricks along their skin. Once the treatment is complete, your skin may feel very warm, resembling a deep sunburn.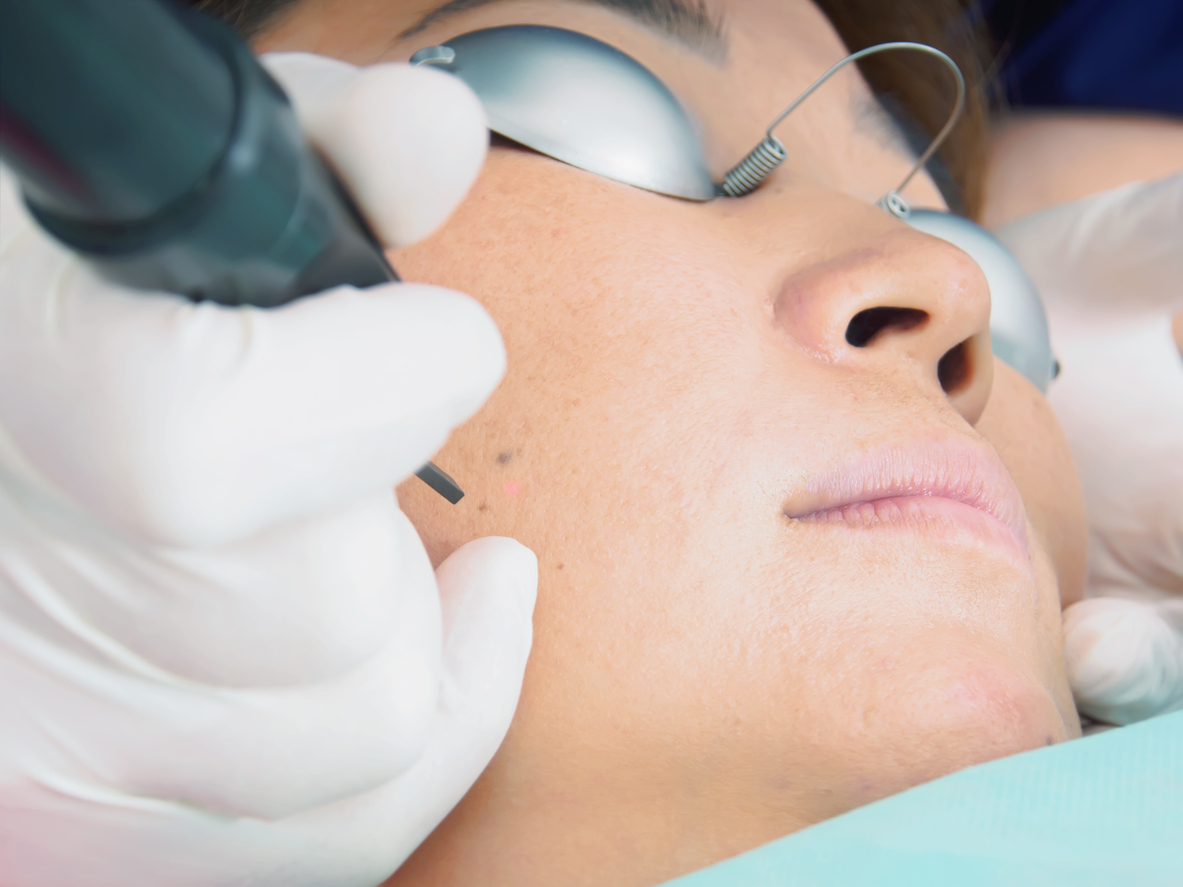 What Areas of the Body Are Best for ProFractional

™

? 
ProFractional™ laser resurfacing can treat many different skin areas. Some of the most popular include:
Under the eyes.
The face.
The neck.
The chest.
The hands.
What Are the Potential ProFractional

™

Laser Resurfacing Side Effects? 
Immediately following your procedure, you may experience typical side effects of your ProFractional™ laser treatment which includes:
Mild to moderate redness.
Sunburn sensation.
Skin sensitivity and irritation to heat, especially the first 24 hours after.
Pinpoint bleeding.
Swelling and puffiness.
What Should I Expect After ProFractional

™

? 
Your clinician will advise you on specific after-treatment care to ensure you stay comfortable as you heal. Pain relievers, cool compresses and even special ointment can help relieve any discomfort and keep your skin moist. You will also need to avoid direct sun exposure, as your skin will be more sensitive to ultraviolet light until you are fully healed.
Just three to five days after treatment, most patients feel comfortable enough to apply makeup and go back to work.
How Long Does It Take to See Results?
Just days following your ProFractional™ therapy, you may notice a general tightening of the treatment area. However, most patients experience the full effects of this treatment about four to six months following the procedure.
How
 Do I Get Started? 
ProFractional™ resurfacing at Rejuvenation Clinic of Sauk Prairie offers incredible results for people desiring more invasive laser treatments with short recovery times. However, together, we can personalize your care based on your specific goals, budget and time.
 Schedule your free consultation at 608-434-6600 to learn more.