Is 50 really the new 30? As we age, wouldn't it be wonderful to look on the outside the way we feel on the inside?
Unfortunately, despite good nutrition and regular exercise, our face is subject to the natural loss of fat, collagen and bone. This leads to depletion of facial structure which results in hollowness, sagging and wrinkles. External factors such as smoking, UV/sun exposure and environmental toxins also cause additional skin thinning, fine lines and dullness. Because of this, skin care treatments such as dermal fillers are essential for rejuvenating or maintaining your youthful architecture.
When it comes to combating issues like under-eye circles, flat cheeks, folds around the nose and mouth, thinning lips, sagging jawlines, and weak chins, dermal fillers are an ideal solution. Rejuvenation Clinic of Sauk Prairie provides you with experienced, talented providers and a number of safe, natural dermal fillers to help you look your best at any age.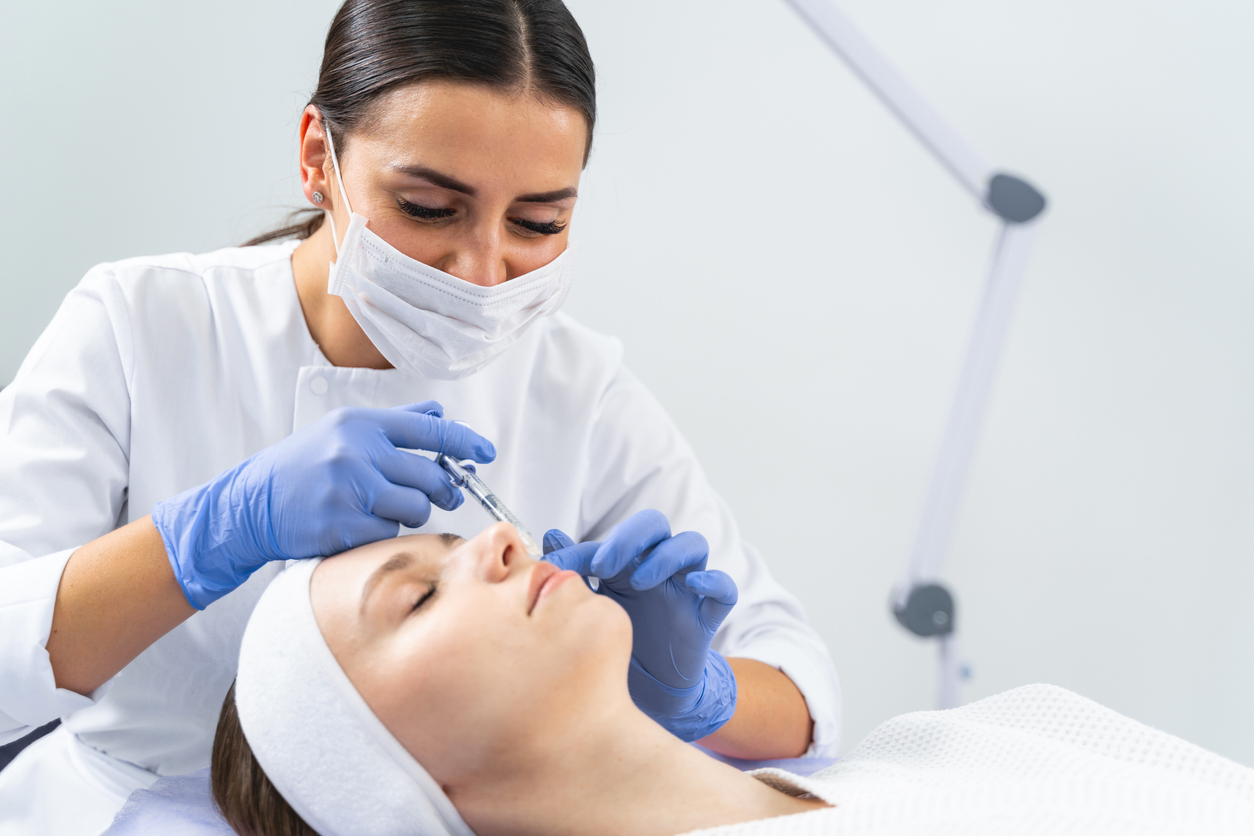 Dermal Fillers at Rejuvenation Clinic of Sauk Prairie
At Rejuvenation Clinic of Sauk Prairie, we use several different types of dermal fillers, including:
Juvederm®: The number-one selling dermal filler in the U.S. consists of hyaluronic acid gel which reduces the appearance of wrinkles by plumping or filling in the skin. There are several types of Juvederm®, including Juvederm®-Ultra and Ultra Plus, Juvederm® Voluma, Juvederm® Volbella and Juvederm® Vollure. Our clinicians will work with you to select the right type for your needs. Most hyaluronic acid fillers last anywhere from 6-24 months. However, with short follow-up sessions, it's possible to maintain your results for many years.
Restylane

®

: Restylane

®

includes a variety of products within their portfolio. They all consist of hyaluronic acid gel and can be used in multiple areas of the face. For example, to attain cheek lifting Restylane

®

Lyft would be ideal or to subtlety enhance the lips, Restylane

®

Kysse is often chosen. These dermal fillers typically last anywhere from 6 to 24 months depending on the area and product used but similar to fillers, results may last years with regular touch-up sessions.
Sculptra

®

: In a category of its own, Sculptra

®

consists of poly-L-lactic acid (PLLA) particles which are used to induce collagen production. Sculptra

®

is less of an actual filler and more of a stimulator, using the body's own natural healing process and immune system to achieve skin rejuvenation. Initial treatments  are usually performed in three sessions, approximately 6-8 weeks apart. Common areas targeted with Sculptra

®

include the brows, cheeks, temples and jawline. Results last for an average of 2-3 years, however, with yearly maintenance it's possible to maintain your look for several years.

What Are Dermal Fillers and How Do They Work?
Dermal fillers are natural, gel-like substances that are injected underneath the skin to fill in wrinkles, lines, and hollow areas on the face and restore fullness. These injections provide small amounts of volume to add slight plumpness and smooth out lines, folds and wrinkles.  View our patients' before and after Dermal Fillers pictures to see the difference the treatment can make.
A dermal filler treatment is generally quick and easy. To prepare your skin for treatment, you'll be asked to cleanse your face thoroughly and a topical numbing cream will be applied for at least 15 minutes before. Almost all dermal fillers are prepared with lidocaine so additional numbing occurs as soon as the treatment begins.
During and after the procedure, ice is used to alleviate swelling or discomfort. The entire procedure usually takes less than an hour, and in most cases, patients are able to return to normal activity once the treatment is completed.
The experience of the clinician and injection method are very important. Our providers have been learning advanced methods, safe protocols and natural-looking techniques for over 10 years from leading aesthetic clinicians around the world. All of the products used have excellent safety profiles and are FDA-approved. They are uniquely formulated to have specific properties such as density, elasticity and viscosity to work best with different areas and depths of the skin. Our knowledgeable clinicians have the expertise to know exactly what kind of filler to use and where to use it to give you the best and most natural results.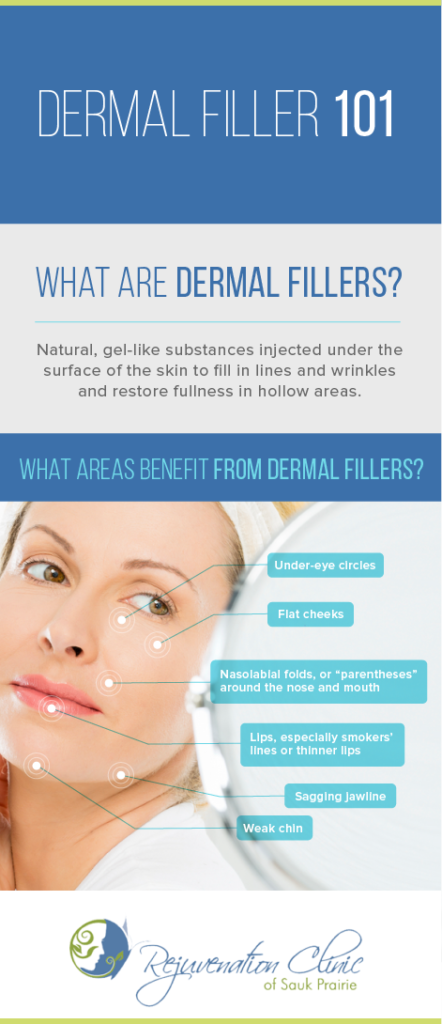 Where Would I Need Dermal Fillers?
Dermal fillers are used in many different areas of the face to address skin issues such as wrinkles, lines, sagging and more. Getting dermal fillers around the nose, jawline, lips, under-eye and other areas on the face will help soften and fill out those areas or rebuild your facial frame and help you feel more like your younger self. If you're starting filler under the age of 35, this is a great way to maintain your youthful structure and prevent visual aging. As your similar-aged friends look older with each passing year, you can enjoy compliments such as "you never seem to age"!
Under-Eye Circles
A frequent complaint people have is under-eye circles or darkness. Under-eye circles can give the impression of being tired which is often quite frustrating, especially if we're not tired! This problem can occur for a few reasons. As we age, the most common reason is volume depletion, separation of the under-eye area from the cheek, and downward sag of the mid-face.  Another factor can be genetics. Many people notice that they're born with a more hollow look or dark circles under their eyes just like their relatives. However, with aging, this problem becomes much more noticeable.  If you lack volume under your eyes, dermal fillers are a great option to fill in the area between the eyes and cheeks. Results are seen almost immediately and people often feel like they look less tired before they even leave the clinic!
Flat Cheeks
As we age, the skin's natural support structure begins to break down. When we lose fat, collagen and bone in our face, our cheeks start to look hollow, sunken or flat. Dermal fillers around the cheek and mid-face area bring subtle fullness and lift back to the cheeks.
Nasolabial Folds
Nasolabial folds, otherwise known as "parentheses" or "smile" lines, are the lines that run from the nose to the outside of the mouth. These lines can be normal because even children have these when smiling, however, as we age they often become deeper, more prominent and seen even at rest. Dermal fillers applied just under the skin in the fold area or the upper cheek area will add plumpness and lift to make the folds less noticeable.
Thinning Lips and Smokers' Lines
Some people are born with thinner or asymmetrical lips while others enjoy a natural fullness. Unfortunately with aging, our lips lose volume, get thinner and turn inward. The result is that the lips practically disappear and can be a dead giveaway to your actual age. The term "smokers' lines" refers to the thin vertical lines on the lips and around the mouth. As the name implies, smokers' lines occur after years of smoking but can also develop from normal movements of the mouth like talking, clenching and drinking from straws. Dermal fillers are crucial in order to restore a natural fullness to the lips or smooth away the fine lines. If performed by an experienced and meticulous clinician, no one will even know you had anything done!

Sagging Jawline
Over time, the skin around the jaw, also known as the jowls, becomes thinner and looser. The pillars of the face, which holds the skin up, include the upper (maxilla) and lower (mandible) jaw. These areas lose bone with aging, which also results in a sagging jawline. Jowls can be corrected by placing dermal filler along the mandible, restoring its pillar which tightens the skin and sculpts the jawline.
Weak Chin
A weak or receding chin can be caused by a natural loss of soft tissue or bone around the jaw or something that people are born with due to genetics. Dermal fillers can fill out and extend the chin area which results in more definition and balance with the other areas of the face.
Why Choose Us for Dermal Fillers?
We take the time to listen to your concerns, explain the process and are honest in what non-surgical rejuvenation can do for you. Our exclusive dermal filler provider, Michelle, is a board-certified Physician Assistant who's been in medical practice for over 20 years with 10+ years of aesthetic injection experience and training. She uses several advanced techniques, often in combination, to achieve a natural-looking, long-lasting rejuvenation. Our safety protocols are stringent and all the dermal fillers used are FDA-approved and purchased in the U.S. directly from the manufacturer. Michelle has the knowledge, skill and passion to help you achieve your goals and restore your youthful features with dermal filler.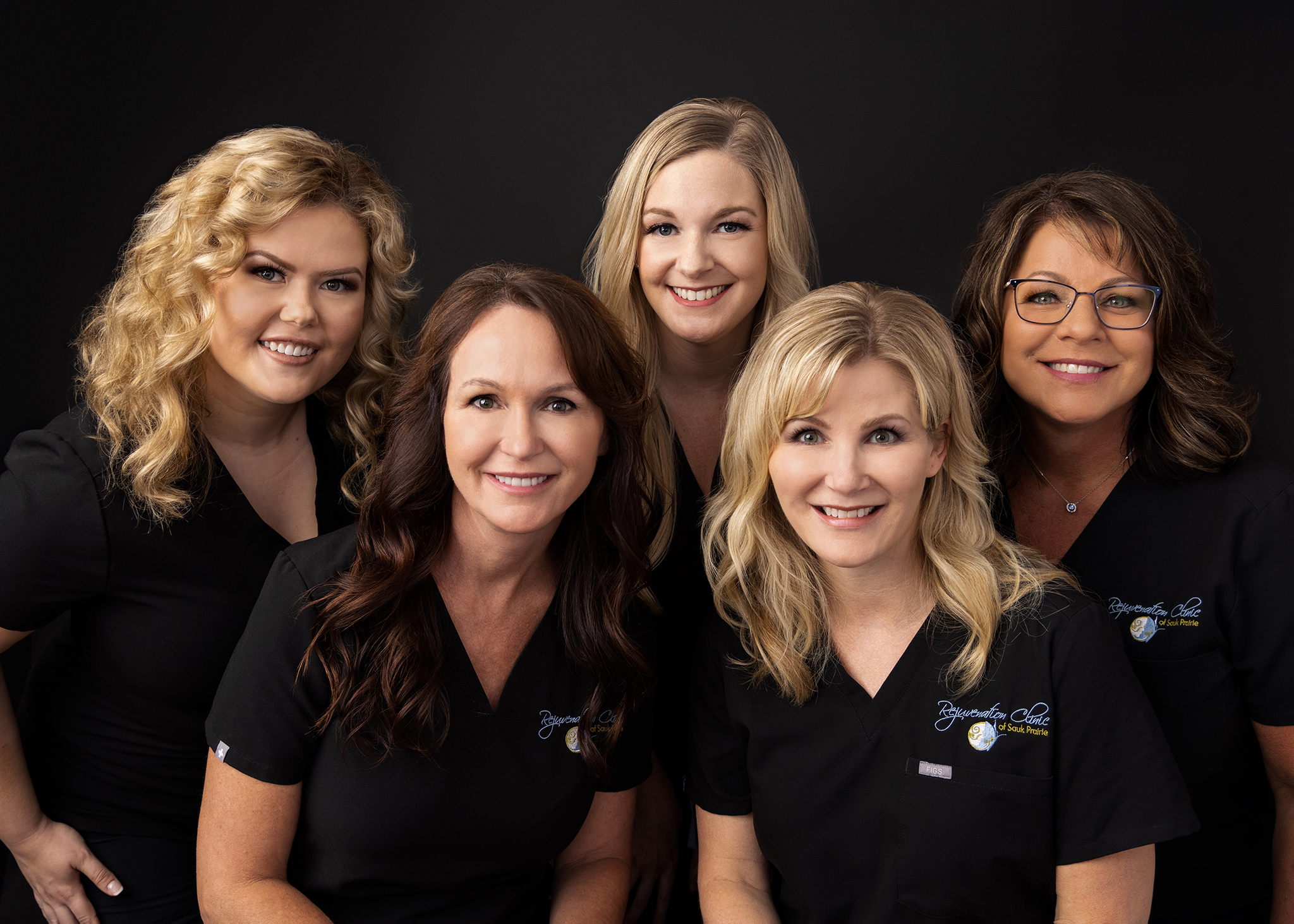 Get Started with Dermal Fillers
If you are interested in dermal fillers and you are in the Madison area in Wisconsin, contact the experts at Rejuvenation Clinic of Sauk Prairie. We have the knowledge and experience to find the perfect solution for whatever your needs may be. Fill out our online form or give us a call for more information and to schedule your free consultation.
Contact Us