February 11, 2015
Which filler or injectable treatments are right for me?

Have you ever caught yourself looking grumpy or angry in a mirror on a day you were perfectly happy? Are you noticing fine lines around the eyes, lips or deep wrinkles on the forehead or around the mouth? Have you heard of treatments such as Botox®, Dysport and Juvederm that can fix these problems but have no idea which one you would use and where? If so, then keep reading!
Fine lines, wrinkles and furrows start showing up on the face often starting in our 30's but become more noticeable with each passing year. These frustrating lines are caused by many factors such as frequent muscle movement (frowning, squinting, lip puckering), sun damage, aging, smoking, and environment to name a few. While it's very important to change our evil ways and lead a healthy lifestyle, often the damage is already done.
In the past 10 years there's been an explosion of products and treatments to help men and women with aging concerns. While this is an exciting time for cosmetic dermatology, knowing what type of treatments or products would be best can be very difficult. Working with a patient, knowledgeable skin care specialist is the most important first step in your skin rejuvenation process but knowing a little about 'injectables' can make your consultation a bit less daunting.

Before we delve into a comparison between different treatments, let's learn the history and purpose of your filler or injectable options.
Botox

®

. The use of Botox

®

(onabotulinumtoxinA) as a medical treatment dates back to the 1970s. The non-surgical, cosmetic procedure involves injecting Botox

®

, derived from the botulinum toxin, into the face, which reduces facial wrinkles by relaxing the muscles beneath the skin. In 2017, more than seven million Botox

®

and Dysport procedures were performed making Botox

®

the number one cosmetic procedure globally.
Dysport

®

. Dysport can be considered very similar to its predecessor, Botox

®

, but is a much newer cosmetic treatment. It was FDA-approved as a wrinkle treatment in the United States in 2009. Dysport or abobotulinumtoxinA is also derived from the botulinum toxin, with just a slight different in protein structure.
Juvederm

®

. The dermal filler Juvederm was first approved for use in the United States in 2006. The Juvederm procedure involves injecting the naturally-occurring substance hyaluronic acid into the skin. Juvederm can give up to nine months to a year of treatment for facial wrinkles.
Restylane

®

. Restylane, approved for use in the United States in 2004, is another dermal filler made from hyaluronic acid. This filler can be used to reduce wrinkles and folds as well as augment the lips.
Sculptra

®

. Sculptra is not a hyaluronic acid filler. Instead, it is an injectable product made from poly-L-lactic acid. It's designed to help your body rebuild collagen and fill out recessed areas on the face. The FDA approved Sculptra for use in the United States in 2004.
Kybella

®

. Kybella, FDA-approved in 2015, is an injectable designed to improve the appearance of submental fat — fat located beneath the chin.
Liquid Facelift. A Liquid Facelift is another non-surgical treatment designed to reduce wrinkles and restore the natural contours of your face. This procedure can use a number of different injectables including Botox

®

, Sculptra and Restylane.
Blunt-tip cannula method. A cannula is a blunt-tipped tube that can be used to inject dermal fillers, such as Restylane or Juvederm, instead of a sharp-tipped needle. The blunt tip can reduce the risk of swelling and bruising at the injection site.
Botox

®

vs. Dysport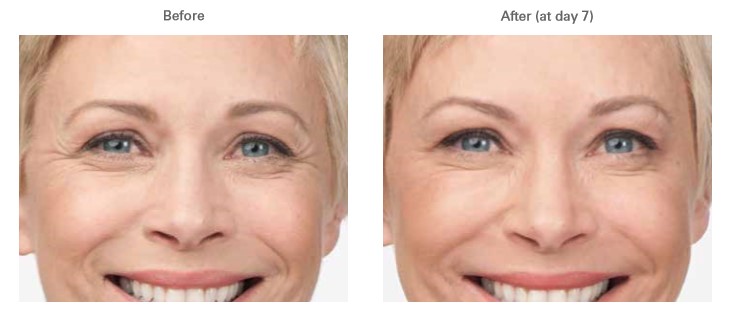 What is the difference between Botox® and Dysport? Botox® and Dysport both use the same basic principle of relaxing muscle contraction in the face that causes lines and wrinkles. Botox® and Dysport are both made of a purified protein derived from the botulinum toxin. Small amounts are injected into the skin with a very fine needle. Overactive muscles such as in the forehead, between the eyebrows or around the eyes can lead to wrinkles. Precise injections into these areas leave the skin with a relaxed younger-looking finish. An expert injector will also leave some natural movement to the area so that you're not left looking frozen, which is a common concern with these types of treatments.
The bottom line is there's not much difference between Botox® and Dysport. They are both muscle relaxers, made by two different companies, used in the same areas with similar costs. We often compare the two products to apples. One may be a Macintosh and the other a Cortland, so there may be some subtle differences, but they're both apples.
Here are some small differences you may hear about, although there is still debate in the medical community. Botox® may last slightly longer than Dysport, but Dysport may work slightly faster than Botox®. Dysport could have an onset of two to five days, while Botox® could have an onset of four to seven days. Dysport may require a higher dosage than Botox® to achieve the same results. Finally, Dysport may spread farther in the face than Botox®. Farther diffusion may be helpful in some areas of the face and less desirable in others. Additionally, Dysport and Botox® are measured differently because they are different sized molecules.
While Botox® and Dysport work very well at relaxing wrinkles for about three to six months, some people may report that one product works better for them or another one works faster. These are very small clinical differences that can be discussed in more detail with your provider. A trained clinician will help you answer the question of, "What's better — Botox® or Dysport®?" when it comes to your personal treatment plan.

Botox

®

vs. Dermal Fillers
What is the difference between Botox® and fillers? Unlike Botox® or Dysport, which are purified proteins used in specific muscles, dermal fillers are made up of different ingredients that are also safe for the skin. These fillers are used to fill in areas of wrinkles, lines and volume loss. Dermal fillers generally feel gel-like, last 12-18 months and leave the face smooth and refreshed without actually feeling the product underneath. Dermal fillers are injected with fine needles after topical numbing or ice has been applied to the skin. The treatments are simple, quick and relatively pain-free. Most people have very little downtime such as swelling or bruising and find that they're able to enjoy their rejuvenation immediately. Here are a few key differences between the two treatment options.
When you will notice results. Most patients will notice the results of a Botox

®

injection within two weeks of the procedure. With dermal fillers, you will likely see the results much sooner. As Botox

®

and dermal fillers both require an injection, you may experience some minor swelling after either procedure.

Length of the procedure. If you are thinking about facial fillers vs. Botox

®

, think about the length of the two different procedures. It takes just a couple minutes for a trained clinician to complete a Botox

®

injection. On the other hand, completing a dermal filler treatment can take five to 30 minutes per area of the face. Dermal fillers are a slower process because it takes more time and attention to achieve the desired effect.
Length of the effects. How long you may notice the results is a key difference between Botox

®

and fillers. As we discussed above, dermal fillers can last for more than a year. The effects of Botox

®

tend to last approximately three to four months.

Focus areas. Botox

®

and dermal fillers can both treat some of the same areas, but there is variation in their use. For example, Botox

®

is largely used to address the overworked muscles that cause wrinkles in the forehead and near the eyes. Dermal fillers are not generally used in the forehead, but they do have applications around the mouth, in the cheeks and in and around the lips.
Price. Dermal fillers tend to be more expensive than Botox

®

.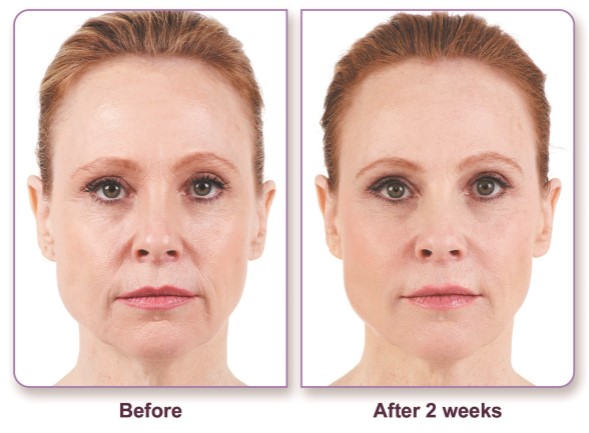 While there are differences, you should know that both Botox® and dermal fillers will require follow-up appointments to maintain the same look and results over time.
There are a number of different dermal fillers on the market approved for specific areas of the face. You may have heard of products such as Juvederm, Restylane, Voluma and Sculptra which are all used, often in combinations, to achieve a more youthful look.
Artefill, also called Bellafill, is a much different type of dermal filler which uses permanent man-made particles. We no longer offer Artefill because we've found the other treatment options mentioned – such as hyaluronic acids – are safer, just as effective and with new generations they're commonly being made to last longer.
It isn't necessary to be the expert in all dermal fillers especially since new products are hitting the market every year. It's important to find a reputable cosmetic dermatology clinic and a skillfully trained, knowledgeable clinician who can recommend the right product for the right area, answer all of your questions and provide you with the best results possible.
Next, we will break down the differences between Botox® and the various dermal filler options we offer our patients.

Botox

®

vs. Juvederm

®

The main difference is that Botox® is a purified protein, which achieves the reduction of wrinkles by relaxing underlying facial muscles. Juvederm® is a dermal filler that fills in wrinkles and adds volume to different areas of the face. Here are a few key things to know about Juvederm® vs. Botox®. Juvederm® is made of hyaluronic acid, which volumizes and hydrates the skin. Both Botox® and Juvederm® are delivered using a needle, but as a filler Juvederm can be applied using the blunt-tip cannula method.
If you are wondering, "What is better — Botox® or Juvederm®?" the answer really depends on each individual and their goals. If you are concerned about the appearance of lines on the forehead or around the eyes, Botox® could be the best option. If you are more concerned about lines running between the nose and mouth, Juvederm could be the answer. Remember that the key differences between Botox® and all dermal fillers apply here too. Juvederm® will likely last about six to 24 months, while Botox® will last for three to six months. The amount of time to complete each procedure is another difference between Juvederm® and Botox®. The Botox® procedure will take about 10 minutes, while the Juvederm® process will most likely take longer, depending on the type and number of areas being addressed.
If you are wondering about Dysport® vs. Juvederm®, the main considerations are the same. Dysport® is a purified protein that works quite similarly to Botox®.


Botox

®

vs. Restylane

®
Restylane®, formerly known as Perlane, is another type of dermal filler, also made with hyaluronic acid. This type of filler will also last for approximately six to 12 months, giving the treated areas a smooth, natural and youthful appearance. Like other dermal fillers, Restylane® can be injected with a fine needle or by using the blunt-tip cannula method. These injections are relatively pain-free, but if you are concerned about discomfort, Restylane® has a helpful feature. This dermal filler contains the anesthetic lidocaine to ensure patients are comfortable during the process.

Again, Botox® focuses mainly on the forehead and areas around the eyes. Restylane® can also be used around the eyes, in both the tear troughs and underneath, but it is also approved for use around the mouth, lips and cheeks. This dermal filler has been used in more than 30 million cosmetic procedures.
When you are thinking about Botox® or Restylane®, think about the areas you would like to address, and ask your trusted clinician for insight into your options.

Botox

®

vs. Sculptra

®
Unlike dermal fillers Juvederm and Restylane, dermal filler Sculptra is made of poly-L-lactic acid (PLLA). PLLA is a synthetic material that can help replace lost collagen in the face and create a fuller facial structure. Although synthetic, PLLA is both biocompatible and biodegradable. Unlike Botox®, one treatment of Sculptra® will take place in a different number of sessions, most often three, over four to six months. Each session will take approximately 30 minutes, while a Botox® injection will take about 10 minutes. The time it takes to notice results also differs for Botox® and Sculptra®. After a Botox® injection, you will likely see the results within a couple of weeks. After completing your Sculptra sessions, it can take a number of months to see results as your face restores collagen. Sculptra® offers a subtle approach to addressing the signs of aging in the face. Additionally, Sculptra® will last longer than Botox®®. The results will last for approximately two to three years. After that, you may want to consider another Sculptra® treatment.

Sculptra® also has a variety of areas it can address, some of which are different than the areas typically treated with Botox®. Sculptra® can be used to provide facial structure adjustment in the cheeks, brows, jawline and temples.

Botox

®

vs. Kybella

®

Double Chin
A survey conducted by the American Society for Dermatologic Surgery found that more than half of people — 67 percent — are not happy with the amount of excess fat under the chin, also known as submental fat. Many people struggle with this issue. Genetics can play a big factor, as well as rapid weight loss or gain. Natural aging and our posture can also contribute to the amount of submental fat. Often we exhaust other means like diet and exercise, but thankfully there is a simple treatment to address this issue.
Botox® cannot do anything to address fat located underneath the chin, commonly referred to as a "double chin." This is where Kybella® injections can help. This FDA-approved treatment is specifically designed to break down the fat located underneath the chin. The treatment uses deoxycholic acid, a naturally occuring acid, to achieve this goal. The acid breaks down the fat, allowing the body to naturally metabolize and get rid of the cells. This procedure is non-surgical and it does not require any anesthesia. Like Botox® and dermal fillers, Kybella® is a simple injection.
Kybella® will take multiple injections to achieve the desired effect. After six treatments, most people — 87 percent — saw noticeable changes. The number of injections required will depend on the amount of fat and desired goals.

Botox

®

vs. Liquid Facelift
A liquid facelift is achieved through a combination of multiple products and treatments. The end goal is to give your face a gentle lift, reduce wrinkles and restore the natural contours of your features. At Rejuvenation Clinic of Sauk Prairie, we use a combination of FDA-approved products to achieve the goals of a liquid facelift. We might use a muscle relaxer like Botox® or Dysport®. We also use dermal fillers like Restylane®, Juvederm® and Sculptra®.

Rather than focus on a single area, a liquid facelift is designed to address multiple areas on the face. Together, you and your clinician can come up with a customized treatment plan that can address everything from crows feet and forehead wrinkles to hollow cheeks and thinning lips. As a customized treatment plan, the amount of time it takes to complete, the results and the time between treatments will depend on each individual.
Since a liquid facelift combines multiple different procedures, your clinician will likely use a combination of fine-needle and blunt-tip cannula injections. Wrinkle relaxers like Botox® and Dysport® will be administered using a fine-tip needle, while dermal fillers like Juvederm and Restylane can be injected with a fine-tip needle or a blunt-tip cannula.
If you are concerned about more than one area on your face, a liquid facelift might be the right option for you. Rather than spreading out different treatments over months, you can decide with your clinician on your goals and work toward those goals cohesively with this treatment option. A liquid facelift is a non-surgical option. Most patients experience very little bruising and begin to see results within weeks to months after undergoing treatment.

Botox

®

vs. Blunt-Tip Cannula
A blunt-tip cannula is not a treatment option itself, but rather a method of delivery. Botox® is injected via a fine-tip needle. Dermal fillers, like Juvederm and Restylane, can be administered using a fine-tip needle or the blunt-tip cannula method. A blunt-tip cannula, also known as a smooth-tip microcannula, is a small tube that is not sharp, which can result in less bruising and swelling at the injection site. Our clinicians are trained to use both fine-tip needles and blunt-tip cannulas.
If you are still left with any questions, don't worry. Our providers will walk you through each of our treatment options and help you select the procedure that is right for you.
The Choice Is Yours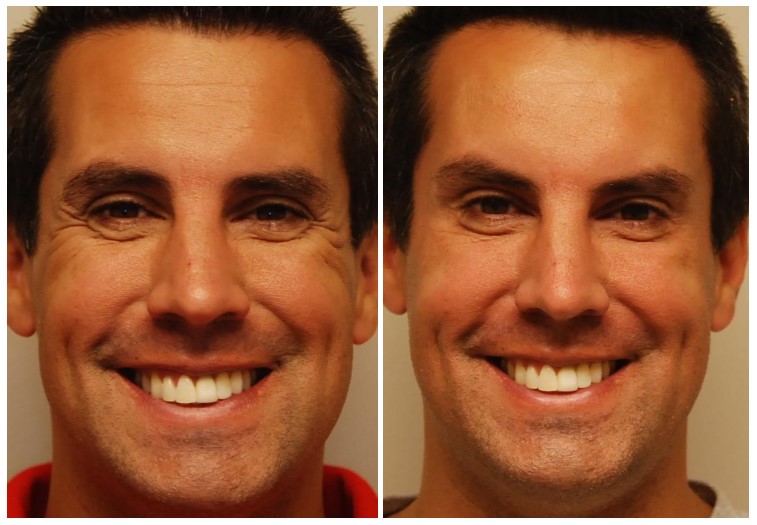 At Rejuvenation Clinic of Sauk Prairie you'll not only find all the FDA-approved injectables such as Botox®, Dysport® and a variety of dermal fillers, you'll work with caring and committed cosmetic dermatology providers. Healthy, natural-looking skin is our passion and we believe it's a privilege to take care of you. The initial consultation with one of our expert clinicians is complimentary. We will always take as much time as you need to feel comfortable with your skin care plan and find the best product for you! Schedule a free consultation to learn more.